Seattle English Country Dance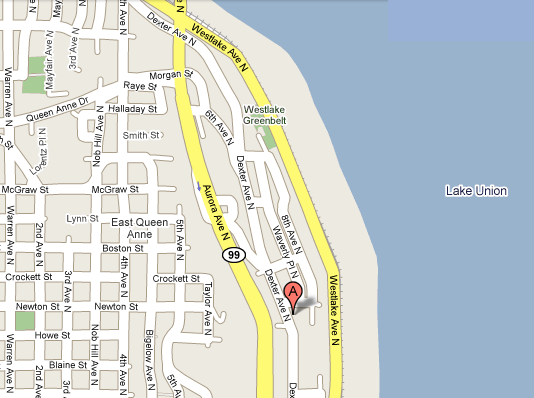 Swedish Cultural Center
1920 Dexter Ave. N, Seattle
Directions
From the North:
Travel south on Aurora Ave (WA 99) across the Aurora Bridge, and take the ramp about a quarter mile South of the bridge to Dexter Avenue. (Stay on the pavement, under the underpass and avoid parked motorcycles.)
Turn right onto Dexter Avenue, and look for the Swedish Cultural Center in about a block and a half on the left.
There is a parking lot just South of the building; if it is full, there is a secondary lot downhill, and another across Dexter Avenue just South of the next street
From the South or East:
Travel on I-5 to the Mercer Street Exit (south of WA 520).
Exit onto Mercer, and drive West three blocks to Westlake Avenue.
Turn right on Westlake, travel two long blocks to Aloha, and turn left.
Take Aloha two more blocks to Dexter Ave., and turn right.
Drive North on Dexter about 3/4 mile to the Swedish Center (it will be on your right).
The entrance to the main parking lot is just before the building. If you miss it, turn right just past the building, travel downhill and turn right into the lower lot just downhill from the building.